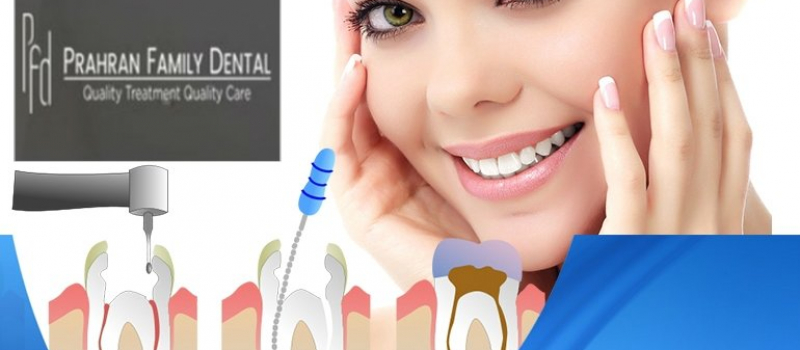 Food not only satisfies the appetite but also give us joyful experience. What if you no longer can enjoy the yummy and delicious food? Your teeth helps you to enjoy each bite of yummy food. But with the careless in maintaining the oral health may results into decay, damaged in the teeth, infection in the tooth pulp and many other dental problems. In order to enjoy the life before damage once again, root canal in best treatment in the Melbourne.
But here the big question is that how would you know that your teeth needs root canal treatment. So here are some common symptoms that will let you know whether you need this treatment or not.
Sensitivity in the tooth due to intake of cold and hot food and beverages.
Continues pain in teeth
Facial swelling
Loosening of teeth
Food chewing cause sudden pain the teeth
Darkening of teeth
A small bump near the area of pain
What is root canal treatment?
Root canal includes multiple visits to the endodontist or the general dentist. During this procedure, the infected and inflamed pulp is removed and infected root is removed and filled with the special material induct into it. When the tooth is infected and delay in treating such problems may worsen the problem further.
How does it work?
The procedure begin with the x-ray of whole infected area. After carefully analysis of the problem, the anesthetic is given to unconscious the painful area. After that whole decay tooth is cleaned with the special tool. Once it is done, it is filled with the temporary filing to avoid further infection. On the next visit temporary filing will be replaced with the special composite filling. Your tooth is protected by crown or any other protections.
What Next?
The next important role you have to play is to safeguard your teeth from harmful bacteria and infections by regularly maintaining the oral hygiene. Avoid such food that can cause fracture in your teeth. Try to use oral care products that are best for your sensitivity problem.
But choosing the right dentist for the Root Canal Treatment in Melbourne is not at all easy. But we have team of highly educated and experienced dentists who are ready to walk extra mile for the best services. We provide all dental care for adult as well as for children. Say hello to yummy and delicious food with the right dental care and guideline.